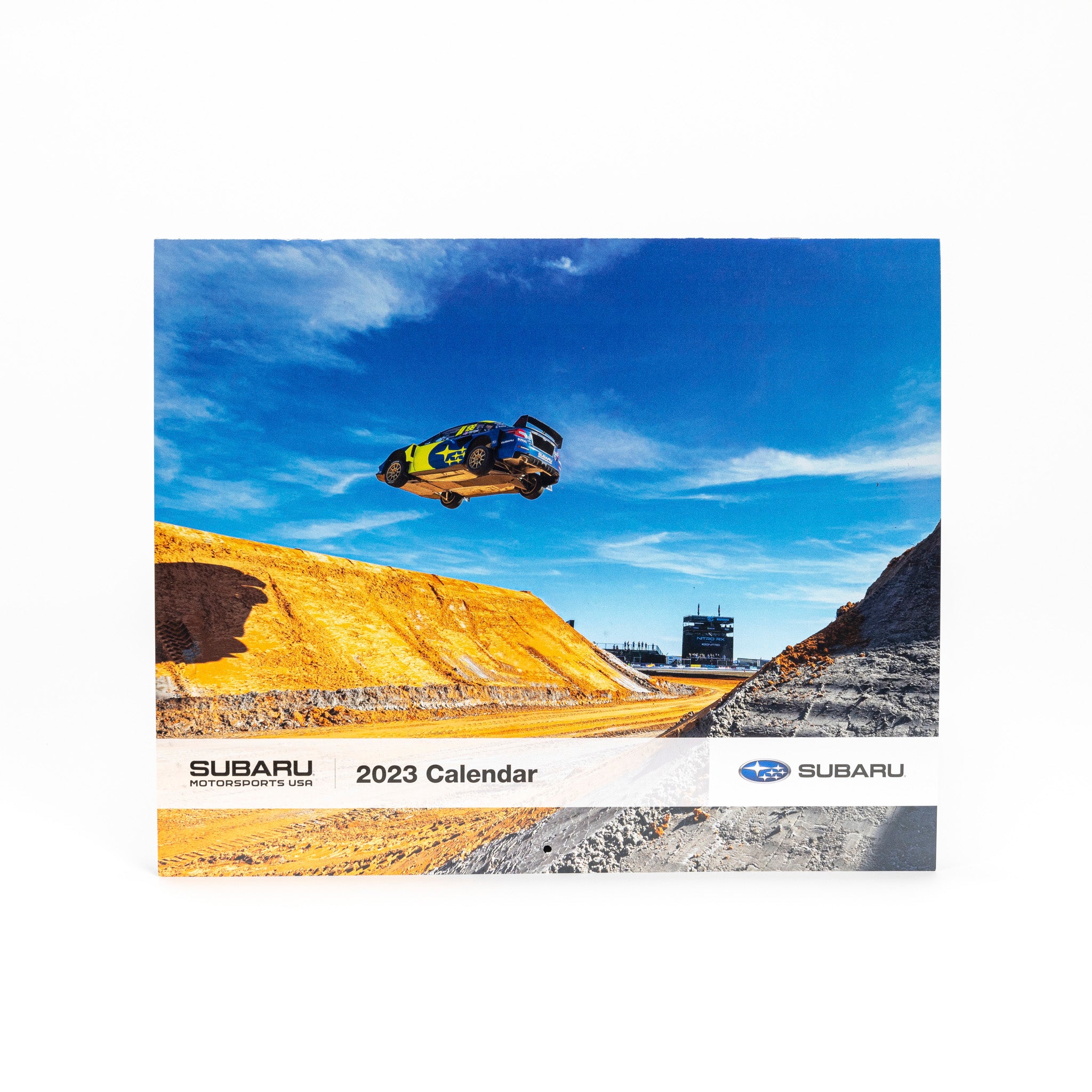 Subaru Motorsports USA | 2023 Calendar
Description
The Subaru Motorsports USA 2023 Calendar is here!
Every month features a stunning image from the past year, from the iconic Oregon Trail jump to an epic splash at 100 Acre Wood, a retro-inspired beauty shot of the Family Huckster, to the fierce action of Rallycross. 


Add some flair to your walls while counting the days to the next rally. 
Product Sizing
12"w x 19-3/8"t When Open
Subaru Motorsports USA | 2023 Calendar