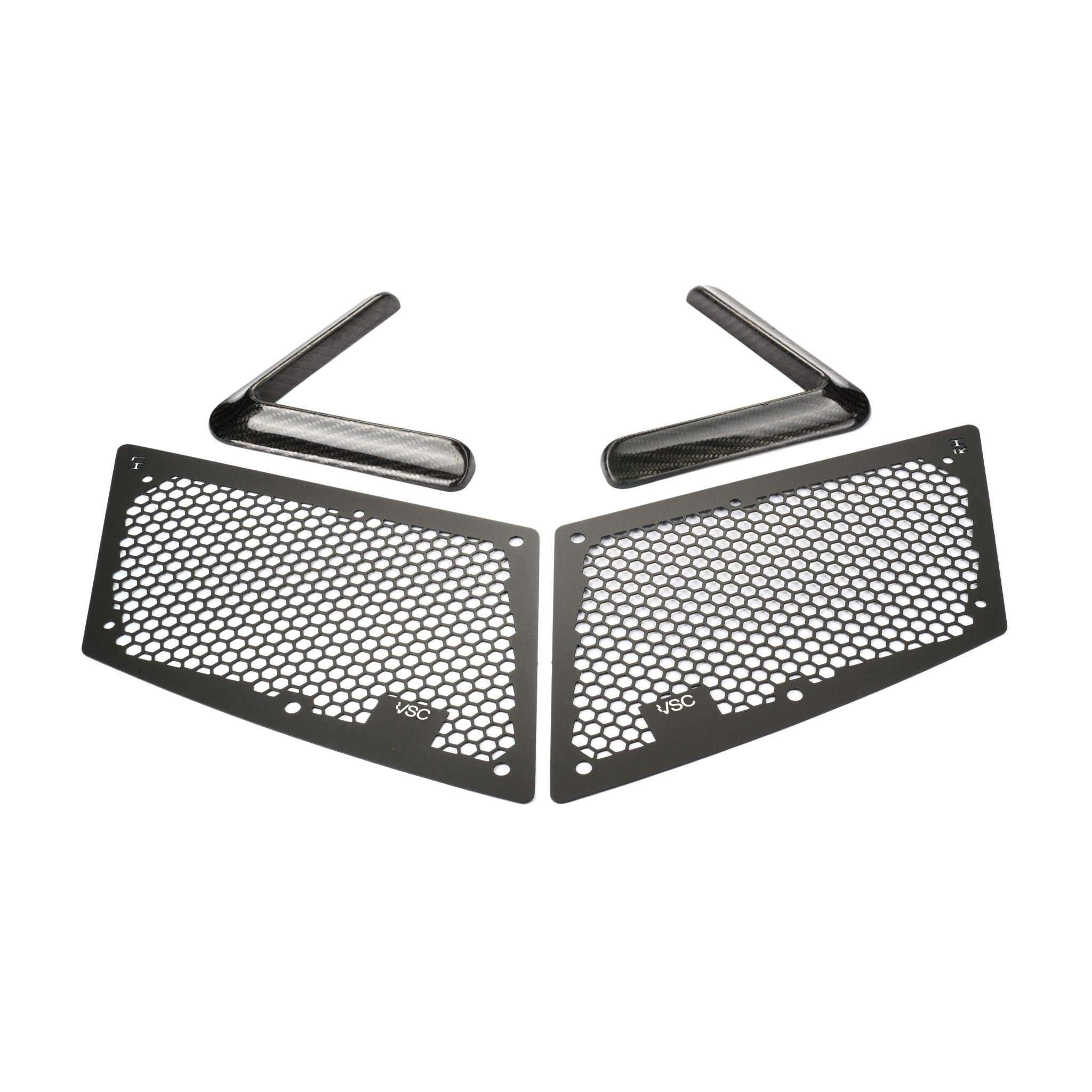 Hood Gurney Flap Kit AKA "Boomerangs"
Description
One of the most iconic pieces from our lineup are the VSC hood gurney flaps. By disrupting the airflow over the top of the hood, the vents create negative pressure, pulling hot air out of the engine bay through our exclusive water jet, 17 gauge, anodized aluminum mesh openings, keeping your engine cool.
These carbon fiber "boomerangs" have been used on our competition rally cars for over a decade and have become a visual calling card for VSC-prepared race cars.
Specifications
Carbon Fiber Boomerangs with Stainless Studs
UV resistant lightweight gloss clear coat
Includes Template for Assembly
Hood Gurney Flap Kit AKA "Boomerangs"